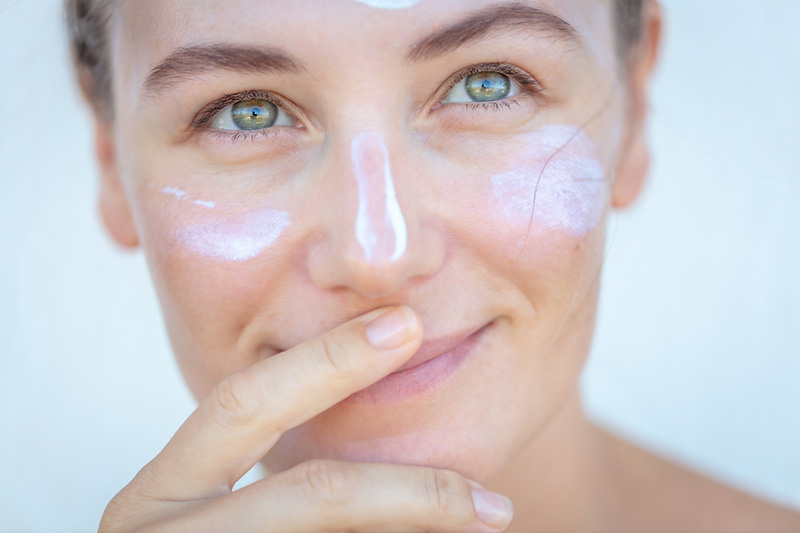 Everyone says that sunscreen is important for skin protection, but do you really know why that is? At Govea Esthetics we believe that you should have a daily routine of wearing sunscreen to help keep your skin looking and feeling healthy and the following 4 reasons will explain why:
Reduce the Risk of Sunburn
A person can be sunburned by simply being outside for an extended period with no sunscreen.  There are 3 levels of sunburn: mild, moderate, and severe.  Mild sunburns will continue for approximately 3 days while moderate sunburn can last for 5 days and is followed by peeling skin.  Severe sunburn can last for more than a week and can result in the need of medical advice.  Continual sunburn can lead to permanent damage that can cause skin cancer, premature wrinkling, and many other skin issues.  This can call be minimized by applying sunscreen every day.
Reduce the Risk of Skin Cancer
Skin cancer is caused by too much exposure to ultraviolet (UV) rays.  UV rays come from the sun, tanning beds, and sunlamps.  As an Esthetician, I do not recommend the use of a tanning bed, sunbed, or sunlamp because of the higher levels of UV rays.  A tan does not indicate good health!  You can lower your risk by applying a minimum SPF 30 multiple times each day.  For better protection, use a higher-level SPF.  In general, reapplying sunscreen every two hours is recommended if you are going to be in the outdoors for a prolonged period of time or in the water.
Prevent Skin Discoloration
Sun damage is the #1 reason why people seek out Dermatologists and Estheticians.  A sun spot is flat brown spot that develops on an area of the skin that is frequently exposed to the sun.  Sun spots can be prevented by simply wearing sunscreen daily.  The less exposure you have to UV rays, the better chance you will have of not developing sunspots.
Prevent Aging
Prolonged UV exposure damages the collagen, elastin, and skin cells in your body and as a result, you develop wrinkles and lines.  No one is too young to use sunscreen.  The earlier you build the habit and routine of using it daily, the younger your skin will look.
If you are looking for our recommendations, we love Skinceuticals sunscreens because they offer effective broad-spectrum UVA/UVB protection and help against the appearance of photoaging. They are mineral based and are available in a variety of formulations suitable for all skin types.  Click here to pick one up today!